Minister activities date 3 July 2019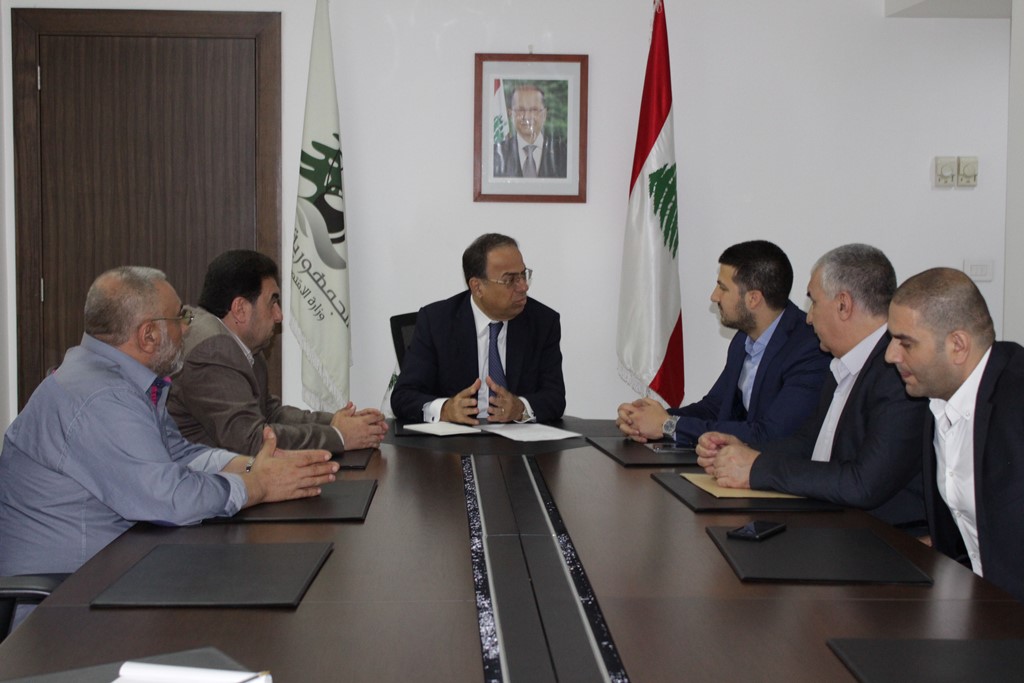 Minister of Economy Mansour Bteish received today a delegation of the World Bank headed by the Regional Director Mirza Hassan and discussed possible ways of cooperation between Lebanon and The Bank.
Discussions also tackled Lebanon's economic vision that the Council of Ministers is supposed to adopt which is being developed for the next phase. On his turn, Mirza expressed his willingness to offer all the technical and moral support for implementing this vision elaborated by the consultant Mckinsey.
In addition, both parties agreed on the need to develop and enhance the insurance sector according to international standards.
Minister Bteish emphasized the serious endeavors to decide on and comply with the general budget in addition to implement the electricity plan and find effective solid waste management solutions.
Moreover, Minister Bteish met consecutively with Ambassador of Lebanon to the United Nations in Geneva, Salim Baddour in addition to MPs Walid Baarini and Tarek El Merhbi at the head of a delegation of Akkar mayors who discussed economic and development issues of great importance for Akkar district.
Minister Bteish also welcomed Camille Moukarzel, President of the Lebanese Professional Computer Association and the Member of the Board of Directors Joseph Haddad and discussed together the Association' goals as well as the future projects in order to develop the sector. Discussions also tackled the impact of electronic equipments smuggling on the sector.