Minister activities date 9-7-2019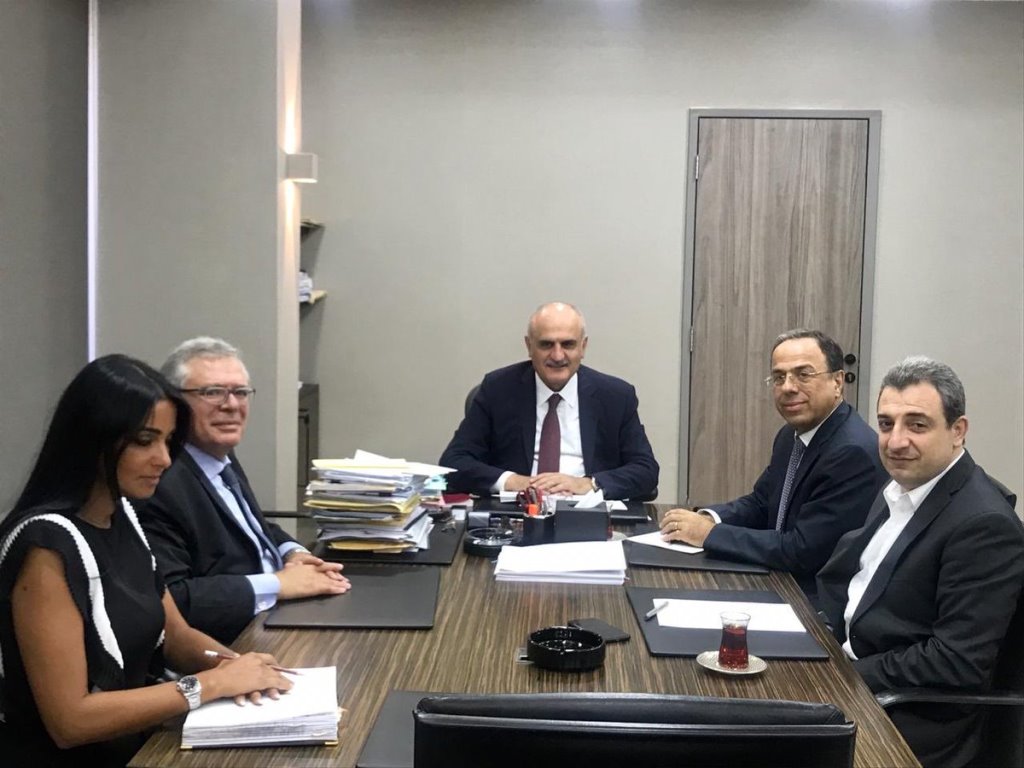 Minister of Economy and Trade Mansour Bteish met in the United Nations office with the United Nations Resident and Humanitarian Coordinator for Lebanon and UNDP Resident Representative Philippe Lazzarini during Lebanon Development Forum in the presence of representatives of the United Nations organizations in Lebanon in addition to the embassies of the donor countries.
In this regard, Minister Bteish discussed the clauses of Lebanon economic vision made by the Government with the cooperation of McKinsey which mainly aims to redress the Lebanese economy and adopt reforms actions in order to make the best use of them in parallel with CEDAR Conference and the budget of 2019 and 2020.
Bteish also met Minister of Finance Ali Hassan Khalil and Minister of Industry Wael Abou Faour in the presence of the President of the Association of Lebanese Industrialists Fady Gemayel and reached an agreement on the mechanism of supporting the Lebanese production.