Minister Raed Khoury tours North in Akkar Governorate: we are working to ensure Akkar's economic recovery
Read in Arabic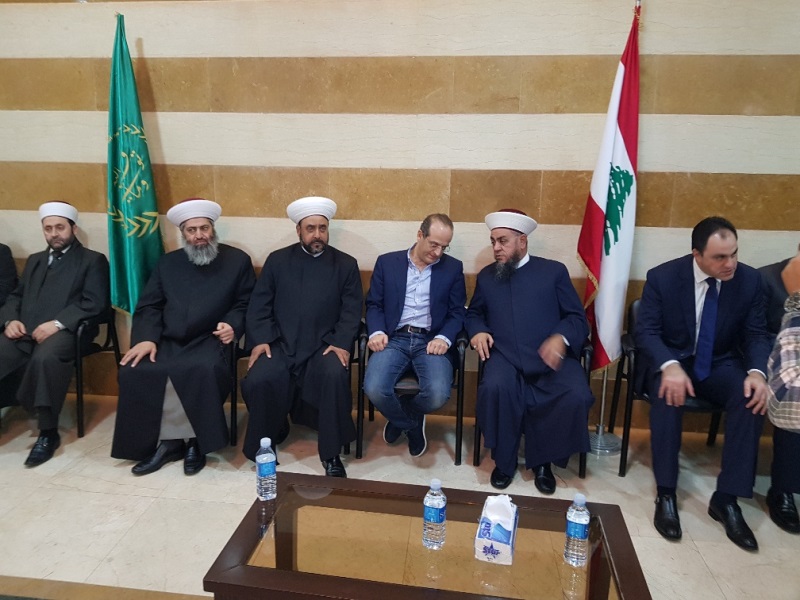 Minister of Economy and Trade, Raed Khoury, began a tour to North Lebanon and Akkar region on Saturday February 10th, by visiting the flour factories in Bahsas region, at the entrance of Tripoli and then visited Kadischa Electricity.
Later on, Minister of Economy and Trade attended and sponsored the Economic Trade Forum organized by Akkar Traders' Association held in Issam Fares municipal building in Halba "the economic crisis and its impacts on Lebanon, in general and Akkar, in particular: Problems and Solutions" in the presence of Member of Parliaments, representatives and concerned parties.
The gathering was initiated by a welcome and appreciation speech to the Mayor of Halba, followed by the president of Akkar traders association. At the end, Minister Khoury took the floor and conveyed the salute of the President of the Republic & the Prime Ministers and all the Ministers. Minister said: "We choose the tour in Akkar for it is not out of reach, in contrary to what some are trying to do, as being located on the outskirts of the country and suffers from neglect of the government and politicians".
Moreover, he added: "we are working today on a new vision where poverty, deprivation and neglect have no place. For this reason, we rely on a precise review and a new vision for Lebanon' economic identity. Work is currently in progress to ensure that any lebanese region or economic capacity will be included within the production and the economic process".
Minister Khoury also tackled the main steps recommended for Akkar recovery, mainly: " to establish a branch for the Lebanese University in Akkar; grant licenses for energy production by establishing wind farms in Akkar to ensure the implementation of one of the items of the economic plan in order to limit the expenses and reduce the support provided to the Electricité du Liban (EDL) which imposes a significant burden on the Public Finance; and to reopen the Klayaat International Airport".
In addition, the Minister's tour in Akkar included a visit to the Antiochian Orthodox Archdiocese of Akkar in Sheikh Taba, the Islamic Waqf in Halba and the Maronite Diocese in Kobayyat where he met head of municipalities, mayors, sheikhs and economic actors
Minister Khoury concluded his tour by a visit to Tal Hmira in Akkar Plain and the Free Patriotic Movement headquarter in Halba.