The minister Raed Khoury signs trade and economic agreements after the end of the work of the Lebanese-Russian Joint Committee
Read in Arabic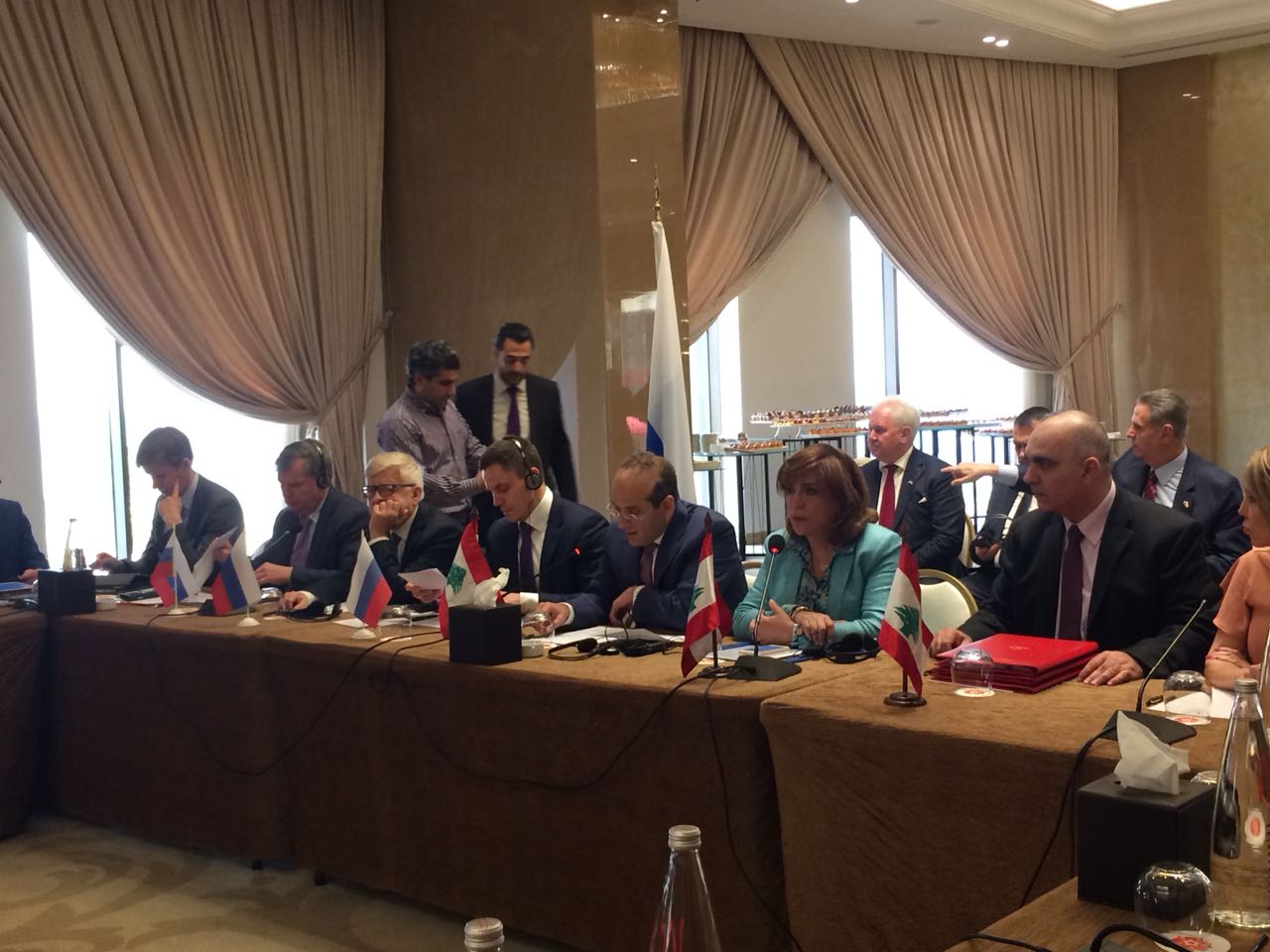 The closing session of the Intergovernmental Russian-Lebanese Commission meetings was held in the presence of the Lebanese delegation presided by Minister of Economy and Trade, Raed Khoury, and the Russian delegation headed by the Head of the Federal Agency for Technical Regulation and Metrology, Alexei Abramov in the presence of the Russian Ambassador to Lebanon, Alexander Zaspekin.
Discussions held on Tuesday and Wednesday tackled the necessity to promote the cooperation between the two countries in all fields given its direct impact to boost the economy, promote the mutual trade, reduce the trade deficit, achieve a breakeven point in the trade balance, increase the production and exports, grant necessary facilities and tax exemptions as well as to create job opportunities in respect to the increase of the foreign investments.
The Intergovernmental Russian-Lebanese Commission discussed various cooperation fields that were detailed in the Minister's speech, in particular the cooperation in the field of trade, investment, banking, finance, industry, education, culture, tourism, information and energy. Moreover, both parties agreed to sign the following:
International road transport for passengers and cargo Agreement; in addition to two draft agreements that are currently under study,
Memorandum of Understanding in the field of measurements and standards.
Furthermore, both parties agreed upon the following:
1- Study the draft agreements concluded between them in the field of labor, social affairs and customs in order to agree upon the final versions and sign them at the next meeting;
2- Submit draft Agreements and Memorandum of Understanding proposed by the Lebanese side so the Russian side can review and study them;
3- Cooperate with the Russian side to contact the Eurasian Economic Union in order to sign necessary agreements to reduce the customs tariffs on lebanese goods and promote the lebanese exports to Russia.
Once the agreements were signed, the Russian delegation headed to the Ministry of Foreign Affairs and met Minister Gebran Bassil whereof the Minister of Economy and Trade informed Minister Bassil about the agreements and means for developing the trade and economic cooperation between the two countries.